Equal parts beauty and mystique, Saint Lucia captivates anyone who sets foot on her coastline. Always evocative, she welcomes visitors with her soothing waves, warm beaches, and hospitable people. The only sovereign nation to be named for a woman, the island personifies adventure and inspiration. Visit St. Lucia and you'll find themselve reluctant to leave and eager to return.
Possible Activities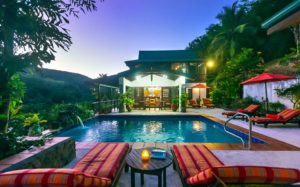 Saturday:  Arrive at the villa in time for a swim in the pool, cocktails on the pool patio, and dinner in the outdoor dining area.  Typical first night meal, prepared by Bertilla, includes chicken curry, plantains, salad, pumpkin spice soup, and desert.
Sunday: A great day to get to know the plantation. Hike back into the estate to explore the old sugar mills and, if we're especially adventurous, we'll have George guide us to the Brigand Cave. We'll see many wild orchids, bird of paradise, and giant ferns.  We'll finish the hike off with a swim. Maybe we'll have dinner at Marigot Bay or nearby Ti Kaye resort.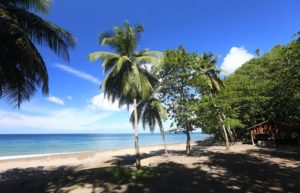 Monday:  Boat trip!  Meet the boat in Anse la Raye or Marigot Bay and motor south to Anse Chastenet for superb diving and snorkeling.  Soufriere will be our first stop and we'll visit the Diamond Baths and Gardens.  Back to the boat and retrace our way to Anse Chastenet, visiting the bat cave on the way.  After a beachside lunch, we'll motor further south to Sugar Beach ( a Viceroy Resort), located between the Pitons, and snorkel the preservation reefs right under the Petit Piton.  After a cocktail, we can head back to the villa, possibly stopping at Tikaye's Anse Cochon beach for another swim.
Tuesday:  We'll get an early start on our trip to Maria Islands, home of the St. Lucia Whiptailed lizard, the Maria Island snake, and hundreds of migratory birds.  If so inclined, we'll continue on the "circle route", stopping at Ladera for cocktails while enjoyubg the superb mountaintop view of the Pitons and Sugar Beach below.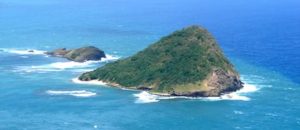 Wednesday: A quiet day at the villa in preparation for the next day's climb of the Gros Piton.
Thursday:  Today, we'll get an early start to Soufriere and climb Gros Piton. It will take about two hours to ascend, slightly less to come down. Not a dangerous climb, but vigorous and requiring some fitness.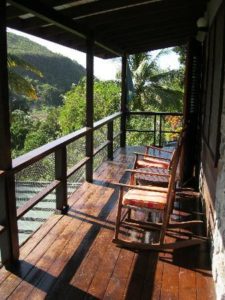 Friday:  Let's go to Castries and visit the open-air market. Lunch at the Coal Pot, on the water just north of town, or the Pink Plantation House which sits up on the hill over the capital with wonderful views of Martinique and serving superb cuisine.
Saturday: Relax at villa and prepare for departure.
Intrigued?  Email me at badams@badamstravel.com and I'll keep you updated when this trip gets finalized.