Costa Rica: The Caribbean Vibe
This Costa Rica Caribbean tour focuses on the southern part of the Caribbean coast and the mountainous landscape around Turrialba. A journey of natural contrasts in one of the best scenic routes for a trip to Costa Rica.
Reserve Now!
Costa Rica: The Caribbean Vibe
Inquire about custom dates and itineraries to suit your group of family and friends.
On our trip to the Costa Rica Caribbean, we'll take a scenic drive through the fertile farmlands on the slopes of the Irazú Volcano, we'll visit the Guayabo National Monument, The Tropical Agricultural Research and Higher Education Center, and the Orosi Valley.
Then, we'll continue on to Cahuita on the coast. You'll spend four nights on the coast. We'll take advantage of our timing and join the Ticos in celebrating their independence day. During your stay you'll spend some time on the Bribri Indigenous Reserve and see how they cultivate cacao. You'll visit a wild animal rescue; hopefully you'll see sloths and a variety of creatures. You'll also spend time visiting the Gandoca Manzanilla reserve by boat and on foot. Our last night will be in charming, colonial Alajuela City, near the San Jose International Airport.
Arrive at San Jose's international airport and take a cab to our Alajuela City hotel.  If you get in early enough, you'll have time to the church on the central square and the Juan Santamaria Historical Museum just steps from our hotel.   Meals included: none.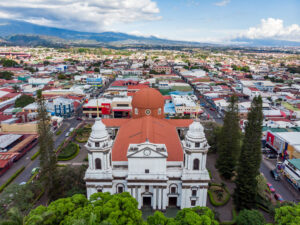 Day 2
Transfer to Turrialba
Drive to Turrialba and check in to our hotel.  But on the way, we'll take a scenic drive along the slopes of the Irazú Volcano through fertile farmlands and stop to view the craters of Costa Rica's tallest volcano.   Meals included:  breakfast & dinner.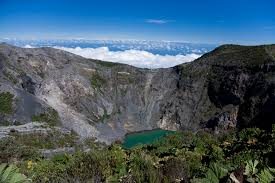 First thing in the morning, we'll visit the Turrialba Farmers Market to see the bounty that this little agricultural village yields, and better yet, taste it.   And then we'll go to the Guayabo National Monument, believed to have been the residence of approximately 10,000 people about 3,000 years ago. During your visit, you can explore the city's infrastructure and discover petroglyphs and tombs that were discovered by archeologists in 1968. Meals included:  breakfast.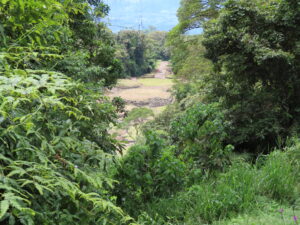 This morning, we're going to the  Tropical Agricultural Research and Higher Education Center to explore the botanical gardens and learn about the center's work in promoting and improving sustainable tropical agriculture.  After a delicious lunch at the Center, the rest of your day is free to relax.  Meals included:  breakfast & lunch.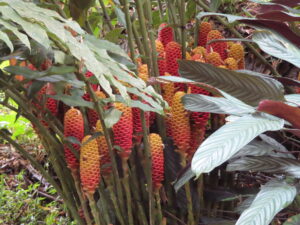 After breakfast we'll head to Cahuita on Costa Rica's southern Caribbean coast.  We'll stop for lunch on the way.  After we check in to Playa Negra Guesthouse, you have the remainder of the afternoon to lounge by the pool or on the beach.  Meals included: breakfast.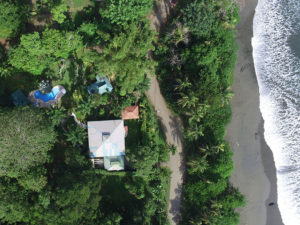 We will take a food and culture walking tour with Victor of Wolaba Walking Tours. We'll visit six food tasting locations in the Southern Caribbean town of Puerto Viejo. Meet the fascinating local cooks, immerse in the  Costa Rica Caribbean culture, and learn about the traditional ingredients used. Sample different foods that represent the diversity of Caribbean culinary heritage. Meals included:  breakfast & lunch.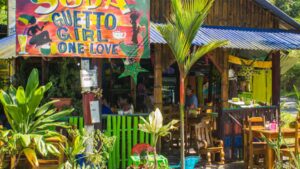 Today, we're taking an early morning boat ride with a local fisherman when the sea is calm to observe some of the three different species of dolphins found in Manzanillo.  The playful bottlenose dolphins and the rare tucuxi dolphins exhibit unique social interactivity. If it's a really good day, we might spot the third type of dolphin found here, the Atlantic spotted dolphin. Meals included:  breakfast.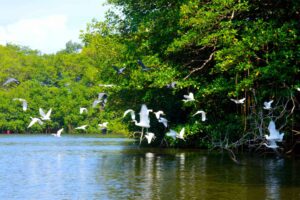 Some of Puerto Viejo's most famous and favorite cooks invite you into their homes for a two to three hour class.  Know a community's food and you can learn a lot about their culture. Practice your patois (or your Spanish) and learn some recipes you can take home with you, a taste of the Caribbean. Using fruits and veggies typical to coastal Talamanca learn to cook patacones, bread fruit, rice and beans in coconut milk, batidos, fish or chicken in Caribbean Sauce and more! Meals included: breakfast.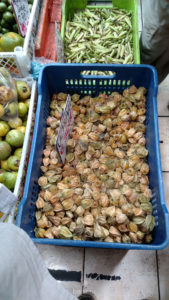 Day 9
Braulio Carrillo National Park
Transfer to Alajuela City with stops in Limon and Braulio Carrillo National Park to see the sights.  Meals included:  breakfast.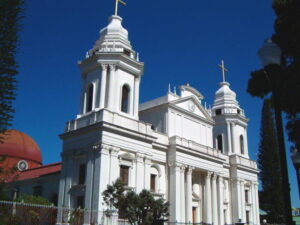 Fly home. Meals included: breakfast.
Activities are generally not very strenuous; however, we expect guests to enjoy two hours or more of walking, are sure-footed on cobbled surfaces, and walk up and down stairs without assistance. In rural and small-town settings, unpaved roads and pathways will be common with some short sections of rough trail, which we expect that guests can traverse with no more than a companion's hand to steady them. Historic city centers are frequently more accessible by foot than a vehicle, and sometimes your motorcoach can't drop you off at the hotel and site entrances. Due to the structure of some buildings, facilities for the disabled may be limited.
Costa Rica
Nature & Nurture
Price per person/double occupancy. Single supplement of $325

Van transfers within Costa Rica

Meals: 9 breakfasts, 2 lunches, 1 dinner

Other meals will be on your own individually or as a group

Tours (including entry fees) as listed

Minimum travelers: 5

Maximum travelers: 9
We are working to make our itineraries as safe as possible: we are only traveling to countries with high vaccination rates and aggressive public health protocols, our lodging partners are augmenting their cleaning and disinfecting protocols; many of our meals will be in open-air settings, a significant portion of our touring time is spent in the outdoors, and the indoor spaces that we will go into are generally large and uncrowded.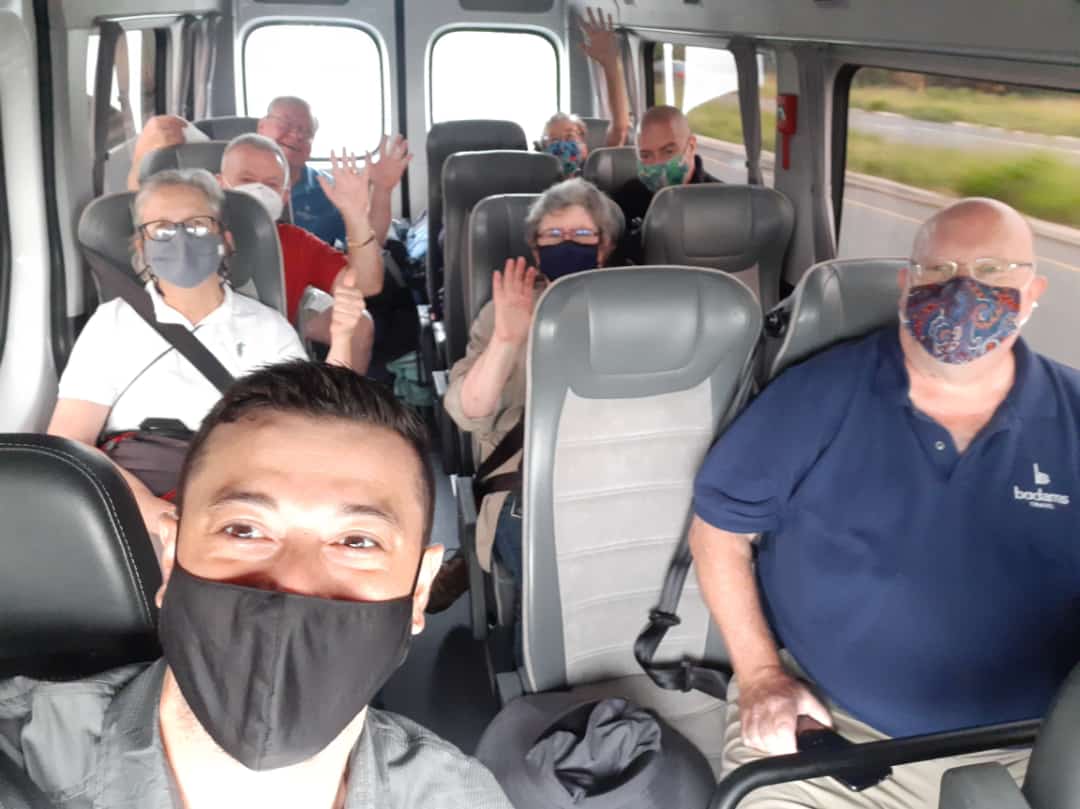 This Tour's Local Partners