Costa Rica: Nature & Nurture
February 24 – March 6, 2022
Inquire about custom dates and itineraries to suit your group of family and friends.
On this wide-ranging tour you'll experience some of Costa Rica's incredible biodiversity, learn how the coffee barons shaped the country's history and culture, and nurture your souls by spending time with activists, artisans, artists, and musicians.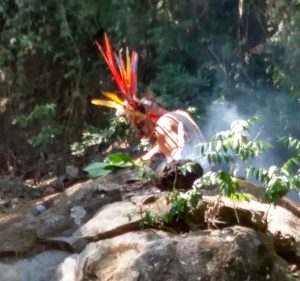 We'll start with three nights in  San Gerardo de Dota in the midst of the Los Quetzales National Park; one of our goals will be to see the resplendent quetzal. There will be ample opportunities for hiking, birdwatching, waterfall gazing, or just sitting on the porch of Miriam's Restaurant with an adult beverage.   From the mountains, we'll move to the beach town of Uvita.  We'll be staying for three nights in a small, family-owned hotel (with air conditioning and a pool) that's a short walk from the beaches of Marino Ballena National Park.  From our beach base we'll visit Finca 6 and discover what is known and theorized about the stone spheres of Costa Rica and learn about the indigenous Boruca people and their efforts to preserve their culture. We'll also have a day for optional activities such as lounging by the pool or on the beach, horseback riding, bird watching, or a whale/dolphin watching tour.
The tour will end with four nights in San Jose, the capital of Costa Rica.  While here we'll take a walking tour of the historic city center (and street food) and the Teatro Nacional, check out Irazú Volcano and the Basílica de Nuestra Señora de los Ángeles in Cartago. You'll also have options to attend an organic farmers' market and some of the events of Amón Cultural. The tour curator can also help you decide what other cultural treasures to experience in this vibrant city.
Detailed Itinerary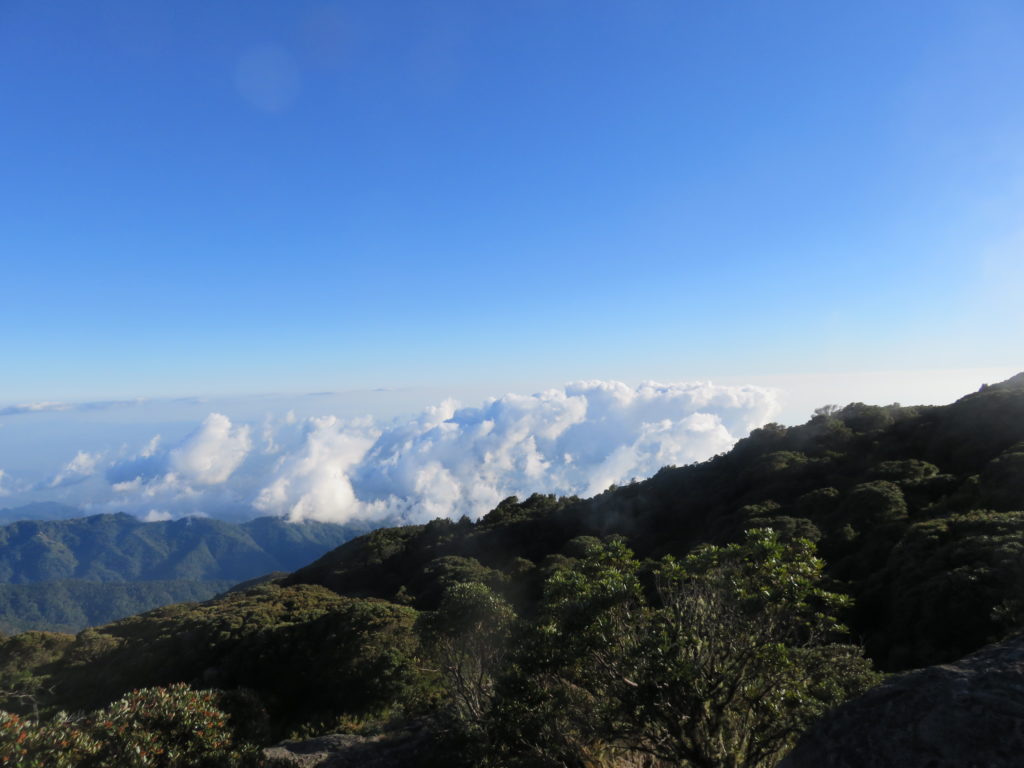 Day 1: Arrive at San Jose's international airport by 12:45 pm to be met by your tour curator and driver.  Transfer to San Gerardo de Dota in the Talamanca Mountains and check into our rustic mountain cabins. Meals included:  dinner.  Travelers may opt to arrive in San Jose the day before in which case BADams Travel will assist you if you wish in arranging for a hotel room at your own expense.  
Day 2:  We'll use today to acclimate to the altitude (about 7,000 feet) and look for the rare resplendent quetzal.  Those who feel up to it can do some bird watching and hike some of the local trails with our guide.  Meals included:  breakfast.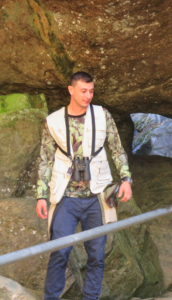 Day 3:  Today our guide will lead us on a hike into Los Quetzales National Park. The park is a wealth of ecological resources. It sits along the Talamanca Mountain range and has an elevation of 5-7,000 feet.  It is one of Costa Rica's famous cloud forests. Researchers have identified three different types of rain forests and 14 distinct ecological zones each with their unique qualities.  Meals included:  breakfast.  
Day 4: After a leisurely breakfast at Miriam's we'll transfer to our hotel in Uvita on Costa Rica's Pacific coast.  But on the way, we'll stop in San Isidro for lunch and ice cream.   In the afternoon you can relax by the pool or head into Marino Ballena National Park and check out the whale's tail sandbar.  Meals included:  breakfast.  
Day 5: We'll start today with a visit to the Finca 6 Archeological Site, where we will learn about the mysterious pre-Columbian spheres created by the Diquís civilization between 300 BC and 1500 AD.  The onsite museum screens a terrific video on the spheres' significance and purpose.  Then we'll head to the village of the indigenous Boruca people and see how they are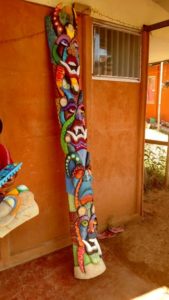 fighting to preserve their identity. The historical struggle against the Spanish continues to influence present day efforts to maintain the Boruca identity despite the changing culture. From their mask-making, the Dance of the Devils, and the unusual story of a group of women organizing to turn the economy around, daily life for the Boruca has changed to focus on cultural preservation. We'll return to the hotel with time to watch the sunset at the beach or lounge by the pool. Meals included:  breakfast & lunch.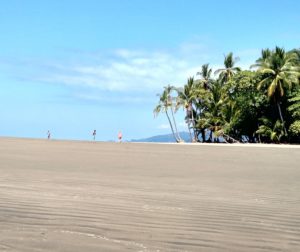 Day 6: Today is "unscheduled."  You can choose from a number of possible activities (some at additional cost) such as lounging by the pool or on the beach, horseback riding, bird watching, or a whale/dolphin watching tour.  Meals included:  breakfast.  
Day 7: This morning we'll transfer to San Jose by way of the coastal highway, with a stop at the Crocodile Bridge to check out the crocodiles.  Meals included:  breakfast.  
Day 8:  After an early breakfast, we'll head to Irazú Volcano and check the amazing views.  Then we'll go to Cartago to see the Basílica de Nuestra Señora de los Ángeles and have lunch.  In the evening, depending on their schedule, we may have an opportunity to hear the Costa Rica National Symphony play.  Meals included:  breakfast.  
Day 9: We'll take a walking tour winding through the streets and parks of downtown San Jose focusing on the city's history, vibrant food scene, and the Teatro Nacional.  The afternoon is free for you to check out some of the museums in the city center.   Meals included:  breakfast.  
Day 10: On our final full day in San Jose, you'll have the opportunity to check out Amón Cultural, a one-day festival of cultural activities in the historic center.  Meals included:  breakfast.  
Day 11:  San Jose.  Transfer by cab from hotel to airport for flights home.  Meals included:  breakfast at the hotel.  
Activity Level: Moderate.  Activities are generally not very strenuous, however, we expect that guests can enjoy two hours or more of walking, are sure-footed on cobbled surfaces, and walk up and down stairs without assistance.  In rural and small town settings, unpaved roads and pathways will be common with some short sections of rough trail which we expect that guests can traverse with no more than a companion's hand to steady them.  Historic city centers are frequently more accessible by foot than vehicle, and sometimes it is not possible for your motor coach to drop you off at the hotel and site entrances.  Due to the structure of some buildings, facilities for the disabled may be limited.
Cost:  $1,825 per person, double occupancy, $275 single supplement.  Includes:
Airport transfers for guests arriving and departing during the suggested times.
Transfers within Costa Rica.
Meals: 10 breakfasts, 1 lunch, 1 dinner.  Other meals will be on your own individually or as a group.
Tours (including entry fees) as listed.
Minimum travelers:  5.  Maximum travelers:  9.
Questions?
Email me at badams@badamstravel.com and I'll respond quickly.  
Ready to reserve your spot on this great trip?
Just fill out the reservation form to get started: http://badamstravel.com/244-2/.  
A note about travel in the time of CoVID-19
Here at BADams Travel we are hopeful that it will become reasonably safe to travel again in 2021.   We are working to make our 2021 itineraries as safe as possible:  our lodging partners are augmenting their cleaning and disinfecting protocols; most of our meals will be in open air settings, a significant portion of our touring time is spent in the outdoors, the indoor spaces that we will go into are generally large and uncrowded, and we'll be using vehicles with operable windows.  We're keeping track of the situation in Costa Rica and the Azores and looking at additional steps we can take to improve everyone's safety.